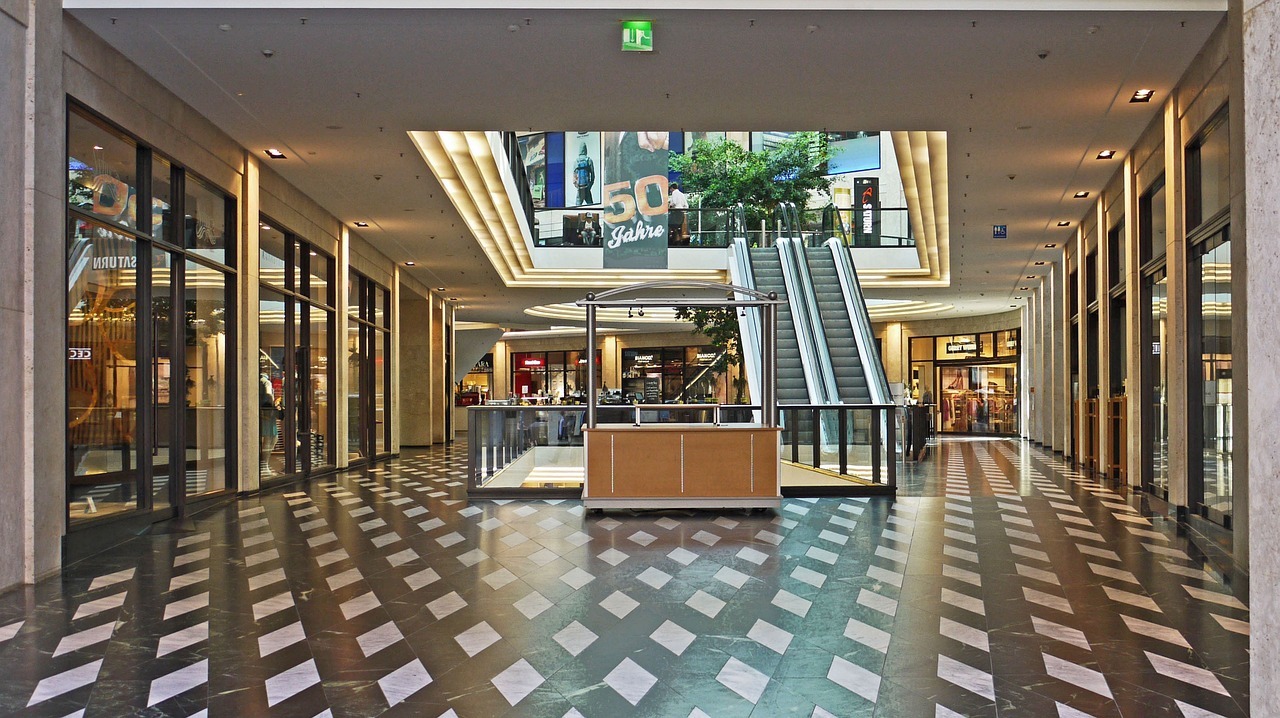 SHOPPING MALLS CLEANING SERVICE
INTRODUCTION
Shopping malls which are undoubtedly crowded areas pose a substantial health risk due to their size and high traffic and also the various contact surfaces which the average shopper will encounter regularly. Hence, a professional cleaning service is required to maintain consistent cleaning and sanitize the shopping area to ensure the health and safety of the establishment.
For every cleaning service, there are three most challenging areas in a shopping mall – floor, food court, and the horizontal contact surfaces. An experienced cleaning service provider has the crew and supplies to tackle these problems and also gives attention to common areas like security areas, parking lots, restrooms, high dust areas, windows, walkways, etc.
Bewley's shopping mall cleaning service in Salinas, Hollister, Santa Cruz, and Watsonville has the necessary years of experience in providing cleaning maintenance for shopping malls and ensure a pleasant shopping experience with a safe and clean environment for shoppers.
How Bewley's do Shopping mall cleaning:
Bewley's Cleaning is a local family-owned cleaning service provider with more than 40 years of experience operating in the Santa Cruz area.
The cleaning crew of Bewley's has the knowledge and experience to effectually clean enclosed and exterior areas of a shopping mall, also ensures the important areas like food court and entrances are kept clean and tidy.
Bewley's provide the following cleaning services for shopping malls
Sweeping and mopping of floor, hard surfaces, and stairwells.
Cleaning interior glass surfaces and dusting reachable areas
Wiping interior hallway windows and window frames
Sanitizing and cleaning bathrooms
Replenishing paper and soap dispensers
Taking out the trash and replacing wastebasket liners
Vacuuming carpets and doormats
Cleaning light fixtures, fire extinguisher, and exit signs
Waste disposal of trash bins in front of the store and parking area.
The benefits of hiring Bewley's Cleaning:
More than 40 years of experience in the cleaning industry
Professionally trained cleaning specialists
We are committed to providing the highest quality of cleanliness.
Specialized janitorial crew for industry-specific needs
Customized cleaning solutions
Our team cleans windows up to 4 story high buildings
Shopping mall cleaning frequency:
Shopping mall cleaning packages
Your cleaning estimate is just a 'call' away. Request a FREE QUOTE or give us a call through our sales number, our team will contact you to provide an estimate.
Whatever your cleaning requirement may be (regular, one-off, weekly, bi-weekly) our team will create a plan that satisfies all your requirements.